Ming and Qing dynasties royal mausoleum group only preserved Royal Queen temple - Yongfu Temple. Yongfu Temple was built in the reign of fifty-two years [1787] spring, fifty-three years to be completed in the winter.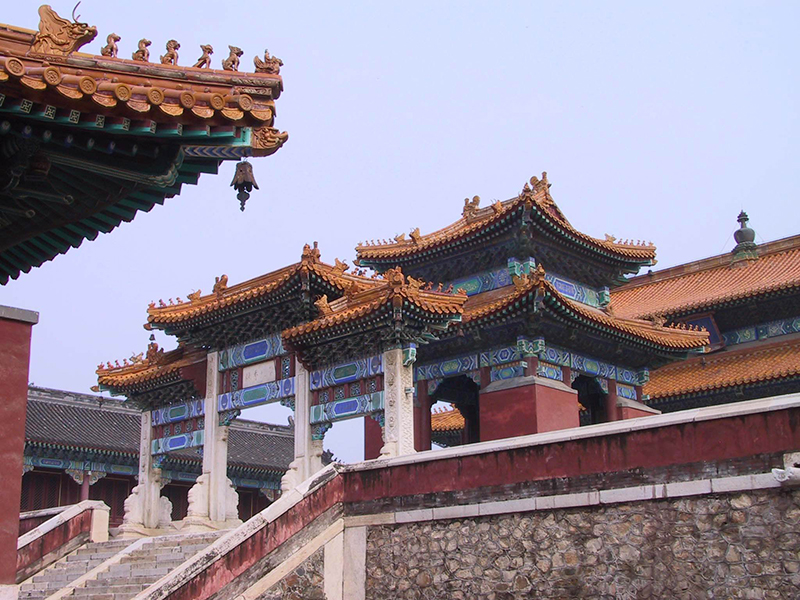 Emperor Qianlong in the construction of the Lama Temple, is to make the system more perfect mausoleum, and coincides with the tenth anniversary of the death of his mother built. In heavily built mausoleum in the cemetery lamasery as a specialized agency of the festival, the night became feudal emperors to consolidate its rule ideological weapon and "Respect Fazu" magic. The Qing government respected Lamaism, which was designated as the state religion, the Qing government an important political policy, Qing Dynasty, keep enduring. Its aim is to use the ruling Mongolian Lamaism, the Tibetan people, to preserve the unity and consolidation of multi-ethnic country.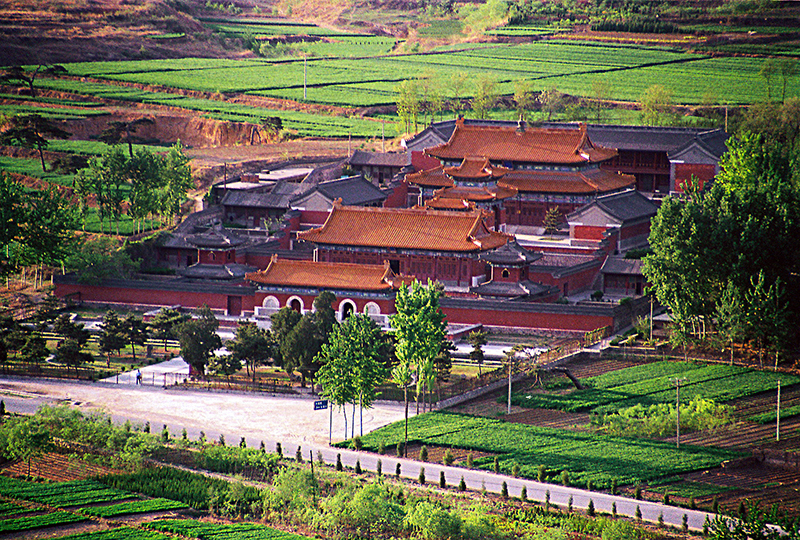 The entire temple is divided into three regions three-way, all the way to the middle of the building, covered yellow glazed tiles, statues for worship, what road construction gray fabric roof, is Sengfang for monks living at that time, where the Qing Dynasty is home to twenty name Manchu lamas, monks and instructors, guards and other soldiers were thirty people, presided over by the Manchu lamas, chanting scriptures learning Manchu.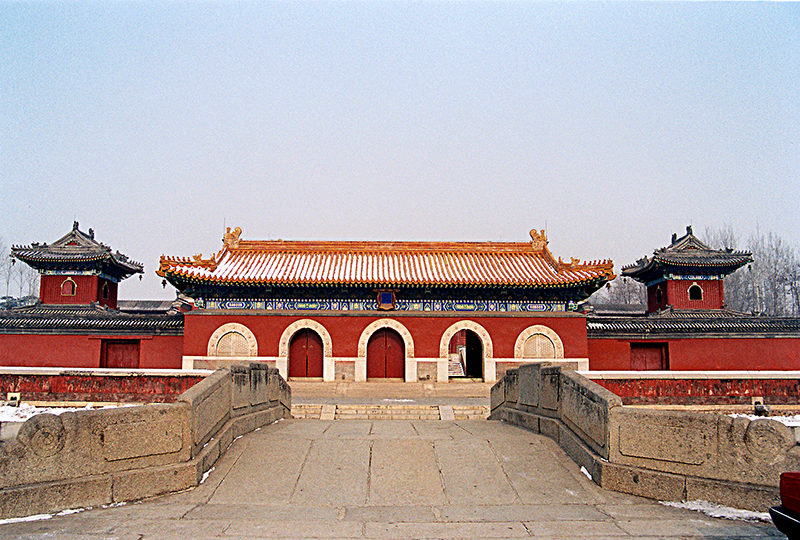 In front of the gate, the gate center houses a statue of Buddha, on both sides of the gate dedicated to the four kings.
In the Main Hall enshrines Buddhas, now Sakyamuni Buddha, the World Enlightening Buddha in the past, the future of the world Maitreya. Eighteen worship sides, Rohan is a disciple of Sakyamuni, permanent world, by the world for support.
Main Hall has two side hall, east side hall is dedicated to Guan Gong, west side hall is dedicated to the Bodhisattva. Poor middle is bright hall, inside the middle for tripartite Buddha, also known as cross-Buddha III, respectively: Medicine Buddha, not moving Buddha, Amitayus.
Poor light behind the house is a corner building, seen the treasure, commonly known as scripture library, a temple library.
Tourists sightseeing tour in the hills, it also can this incense to worship, learn firsthand implication of traditional Buddhist culture.