Qingxiling three Queen mausoleum --- Xiling Chang, buried Emperor Jiaqing Empress Xiaoherui.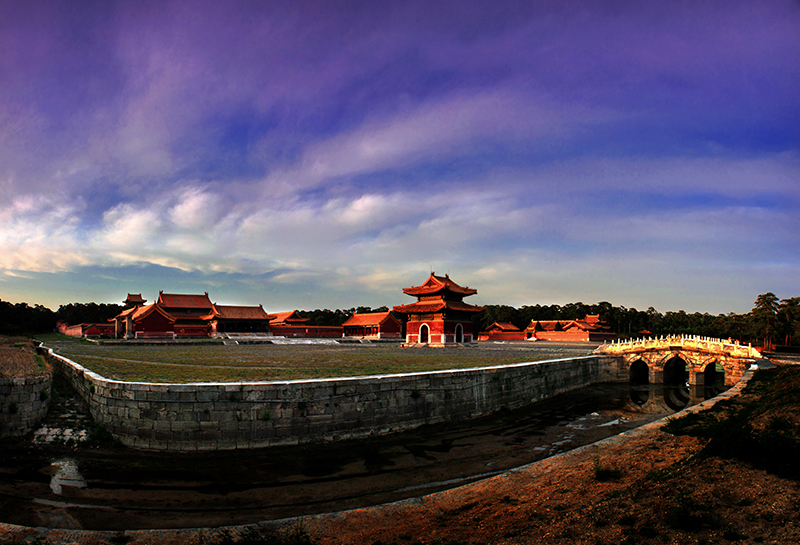 Xiling Chang founded in Xianfeng reign (AD 1851), was completed in Xianfeng years (1852), 154 years of history. This mausoleum was built in the west Changling Emperor Jiaqing, so called Chang Xiling. Li Jiaqing life book had two queens, demeaning Xiling Chang was his second queen, Empress Xiaoherui.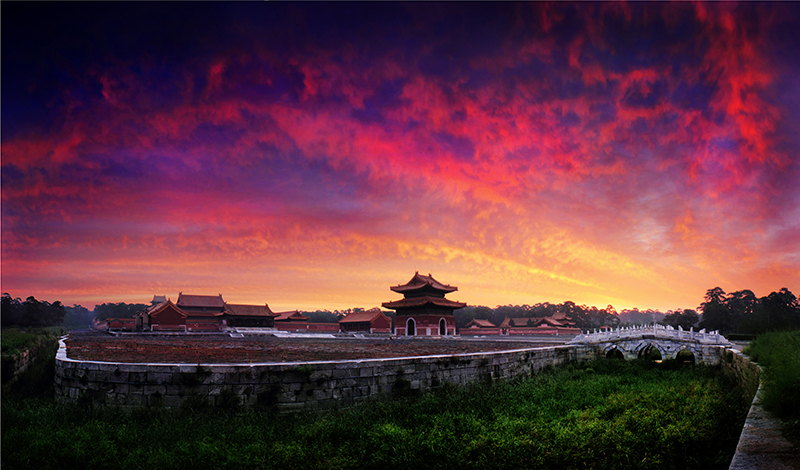 As an empress Xiling Chang Ling, whose construction lasted only two years, consumption of silver 440,000 two, covering 25.5 acres. Chang Xiling building extremely simple, neither Thai Dongling ambitious, but no tomb of Empress luxury, and Mu Dongling same after the Qing Ling, the most humble person. But Chang Xiling frugal but not simple, reduced building regulations can not cover its unique charm.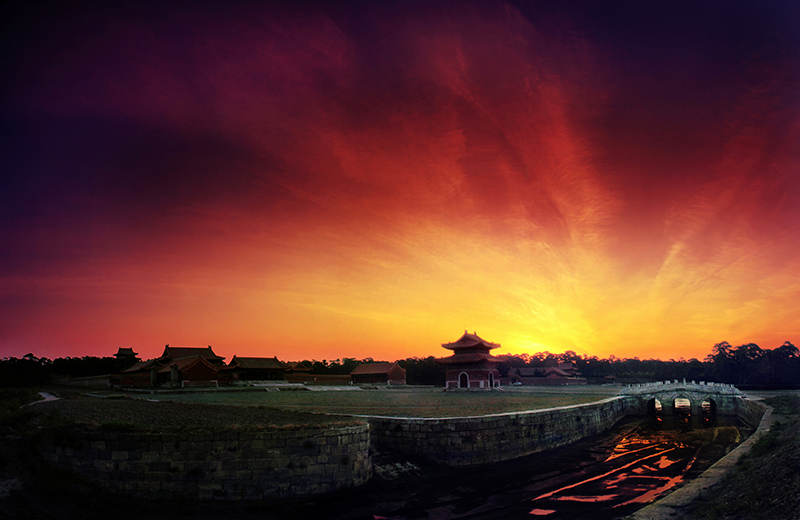 The first is the mausoleum painting rich content, the Qing Dynasty mausoleum Ron caisson house painting mostly lined with eighteen gold three lotus water wave patterns, while Chang Xiling Ron Temple is different for Jinfeng pattern ʱ?? Under a blue sky background, a golden phoenix eagerly volley, artful. Painted bright color, fine workmanship, complete with a God-shaped, lifelike. Jinfeng whole posted on the foil, in the refraction of the sun, shining, magnificent, the Qing Dynasty painting of rare quality. Ron followed between rear and three gates there is a jade river, the river has a three span bridge in the middle of a well-established side fence, about two each Pingqiao no tailgate. This mausoleum in the Qing Dynasty Empress seven buildings, the only unique Xiling Chang. Three is the magic of whispering gallery built with stone and echo. Beijing Temple of Heaven whispering gallery, Shanxi puzhou of universalist Temple, Henan toad tower, Sichuan Tongnan largest Buddhist temple stone piano is a famous four echo building. Xiling Chang will generally echo stone although little-known, not only echo effect can be comparable to the Temple of Heaven, and save quite intact.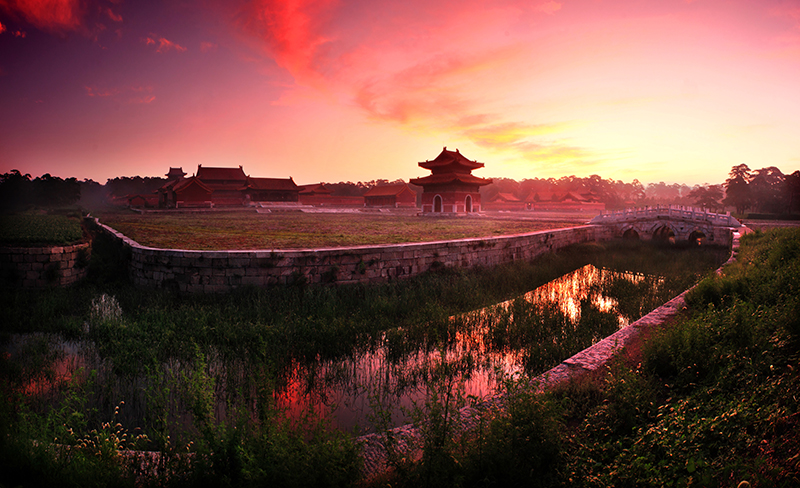 Xiling Chang, although the building is relatively simple, but its frugal simple style, unique architectural features, but small and not necessarily make it humble, simple and impressive, to fight for their due in China's ancient architecture in the annals a, it not only reflects the ancient Chinese culture is profound, more study of ancient architecture provides a rare echo physical example.