My county Qing Xiling 5A scenic area to create to meet the provincial expert evaluation work arrangements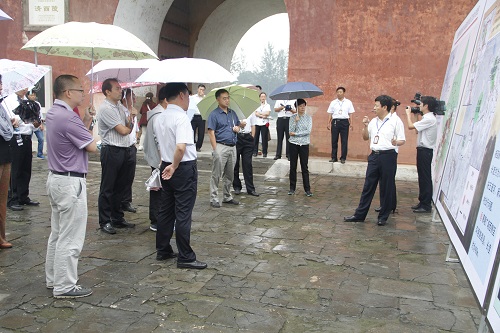 On August 21, 2015, the Qing Xiling create national 5A scenic spot meet provincial experts preliminary work arrangement deployment of the meeting in the county joint conference room held. Will supernatant Xiling protection zone, deputy director of the Liu Delu read the Yixian create Qing Xiling national 5A scenic headquarters office about receiving the arrangement scheme of the provincial tourist area quality grade experts accepted ". Deputy Secretary of the county Party committee, deputy secretary of the Party Working Committee of the Xiling protection zone, the CMC director Han Zhaohong put forward four requirements: first, a high degree of attention, the number one personally grasp; two to clear responsibilities, detailed work plan; three to grasp the standard, sustained long-term maintenance; four to strict supervision, safeguard work.
Zhao Yongzhong, deputy magistrate of the government presided over the meeting, and on the implementation of the meeting stressed.